Introduction Examples
Example for a Distribution Warehouses with our system
Introduction suggestions
Perimeter, vehicle numbers, cargo handling, goods… Careful surveillance and strict control
Take a look at this example of a distribution warehouse where our system was installed.
We suggest a security system that features image, authentication and detection functions suitable for each area ranging from the perimeter of the site to the picking location. The intention of introducing our system is not only security, but also the safe management of products and a smooth execution of business. The car number plates analysis system in particular is a perfect system for distribution warehouses.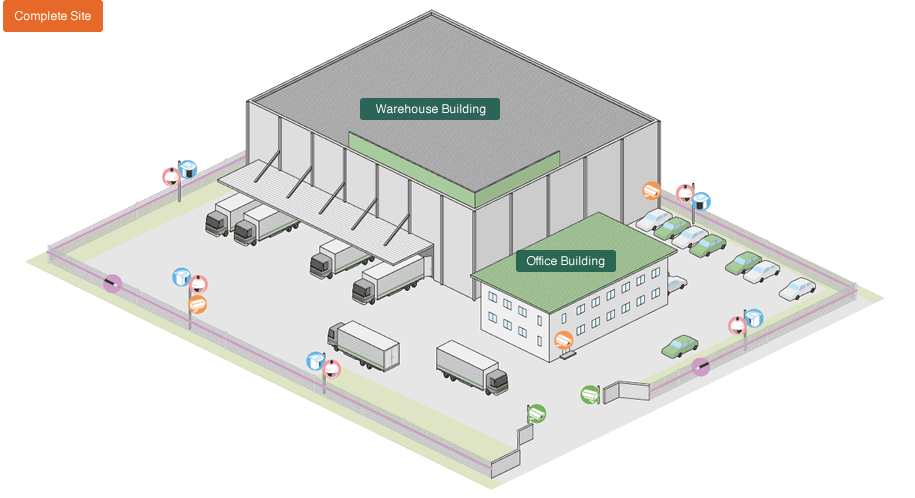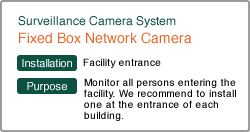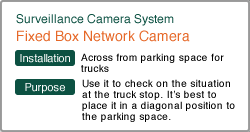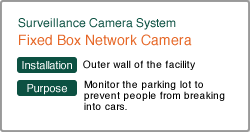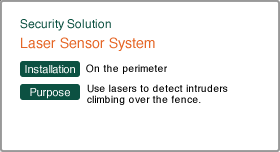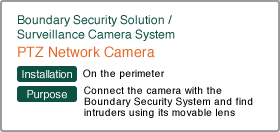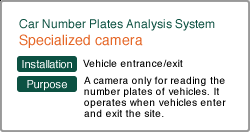 Car Number Plates Analysis System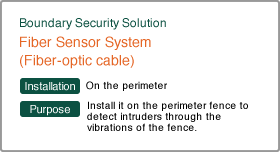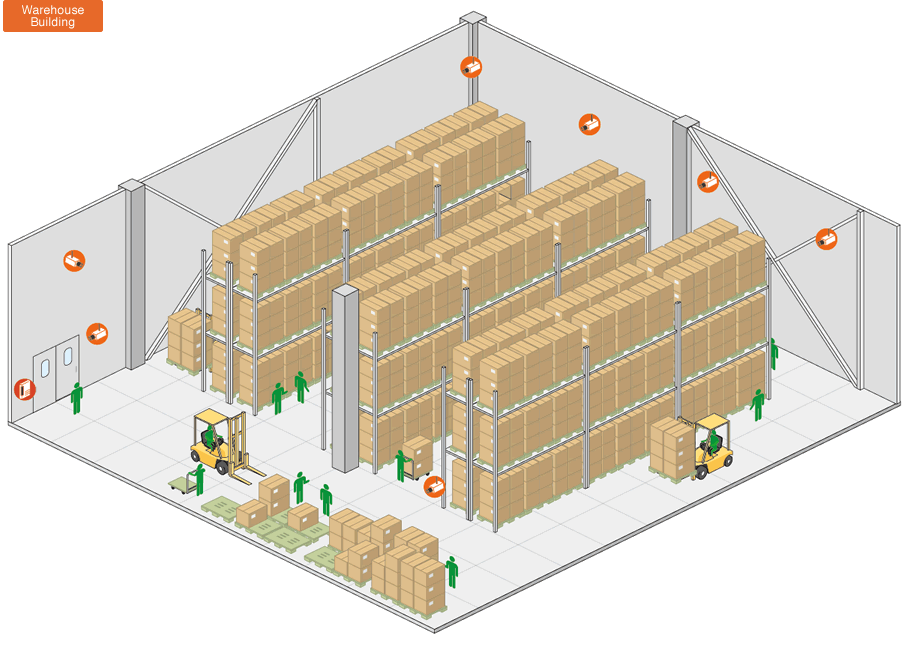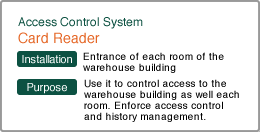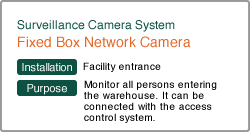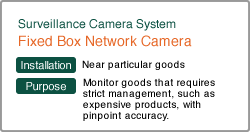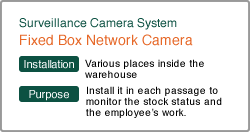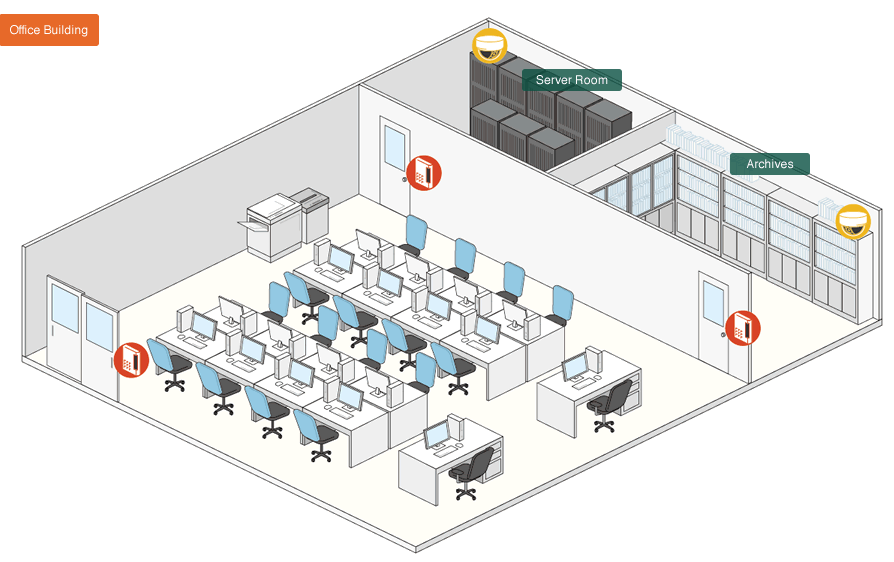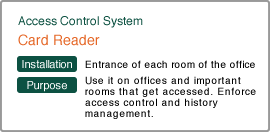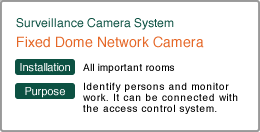 Why We Chose These Introduction Products and Systems
Car Number Plates Analysis System
Surveillance Camera System
Boundary Security Solution/
Surveillance Camera System
Vehicle Vision
Fixed Network Camera
Network Video Recorder
Fixed Network Camera
?
SNC-EB630
NSR-500
SNC-WR632
This system manages the history of all vehicles entering and exiting the site, including transport trucks, by reading the vehicle number. It further is possible to change its settings so that VIP vehicles registered as visitors will be noticed immediately.
In order to make the digital zoom function efficiently, the Full HD resolution is able to check in detail on the working situation in the warehouse as well as the inventory status of goods. To compensate for strong backlighting, it is equipped with the View-DR function.
This camera has an outstanding cost performance while supporting full HD high resolution and can be equipped with a high-capacity hard drive of up to 12 TB. In addition, it uses a RAID configuration with redundancy, and supports a reliable operation.
The system is connected to the boundary security system. It achieves the industry's top class for a Pan/Tilt speed of max. 700°/sec and a 30x optical zoom which it uses to find every single intruder on the perimeter.
Boundary Security Solution
Access Control System
 
Laser Sensor System
Fiber Sensor System
Card Reader
–
–
GG-2
Catch intruders with laser sensors. We have sensors with a detection distance of 60 m, 100 m or 150 m, and for medium to long range. They can easily be installed on large sites.
Fiber-optic cables laid on the perimeter fence detect intruders by the vibration of the fence. They can easily be installed on large sites, and have the benefit of a low false alarm rate as well as reduced construction expenses.
Operations that not only include distribution warehouse employees, but also part-timers and employees of the shipping company, will be conducted under strict access rules (who/when), and the access history will be recorded.
Why We Chose This Introduction System
For example, it makes sure that each system and each configured device has cleared the special conditions, such as the environment around the perimeter of the site, the refrigerated warehouse, or any other location, or the number of the entering and exiting trucks as target; and it also ensures that each person concerned has a thorough understanding of the operational methods and rules.
Latest Information & Nature's Know-How
Security Measures for the Site Perimeter
Even if there is a physical fence, there are practically infinite ways of entering a premise which makes perimeter security extremely difficult. However by combining detection, video, and security systems with people, the ideal "immediate support" is achieved.
Controlling the access to the road
For the purpose of detecting unregistered cars, recording the time of entry/exit, shorten the admission procedures after getting out of the car, etc., recognition systems that read car number plates are becoming more widespread.