Introduction Examples
Example for a Convenience Store with our system
Introduction suggestions
A video system with a variety of applications, from inventory management to improving the skills of your employees
Take a look at this example of a system suited for retail shops such as convenience stores.
The surveillance camera system we suggest can not only be used to deter shoplifting and prevent crimes by serving as video evidence, but for a variety of applications including as a measure against problems with customers at the cash register (exchange of money, arguments, etc.) or a measure against internal fraud involving money or goods, as well as to evaluate employees and to manage the product inventory.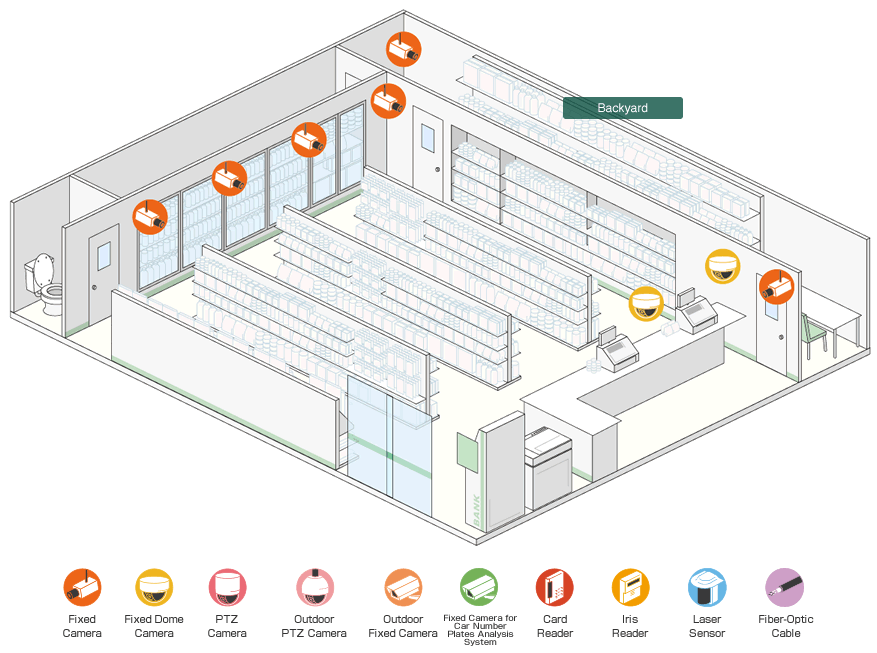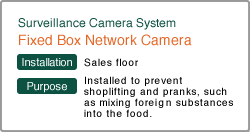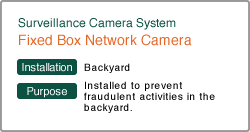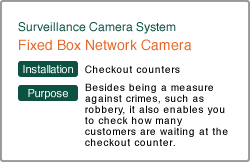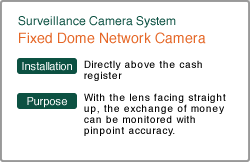 Why We Selected This Introduction System
Surveillance Camera System
Fixed Network Camera
Fixed Network Camera
Hybrid Digital Video Recorder
Microphone Unit / AMP
NXC-B2002D
NXC-D2002D
NAX1000H
NA-200/Nam-100
This camera's strong point is that it can be installed in numerous areas, including sales floors, checkout counters, and backyards. Its Full HD resolution makes it easy to identify people and their actions, as well as products
Place the camera on top of the cash register to monitor the exchange of goods and money with pinpoint accuracy. The Full HD picture quality makes it possible to identify money, and comes in handy when video recordings need to be checked after an incident has occurred.
You can record in Full HD resolution, which makes it easy to distinct/identify persons. The camera is available with an internal HDD capacity of up to 8 TB, and can record the desired period in high definition.
This microphone equipment has excellent sound capabilities. It is connected to the recorder, and mainly the records conversations between the clerks and the customers. It can also play the audio from inside the store at the backyard to tell you what is going on inside.
Why We Chose This Introduction System
Especially when you go to check if a product is in stock or how much it costs, you need a camera that records in high-quality, which is why we selected this surveillance camera with megapixel resolution. It further has a recorder that can be connected to existing analog cameras, and a highly directional microphone in order to pick up conversations with customers.
Latest Information & Nature's Know-How
Our new standard remote monitoring system
When stores began offering over-the-counter-payment services for utility bills, etc., the handling of large bills increased. Arguments over money, such as "I gave you the money/ You didn't give me the money", were a serious problem, but thanks to the high resolution of our surveillance cameras, that can identify even the smallest coins, issues can now be resolved by viewing the video recordings. In addition, store owners can access the camera footage via the network while being at home or in another store to check the inventory or give employees instructions.